Combine power of Zevera with convenience of Progressive Downloader. Download from more than a hundred of services with just one account.
If you don't have a premium account yet, please visit zevera.com to know more about the service.
Set up
Already a premium member? Launch Progressive Downloader and go straight to its properties to find the Log In button.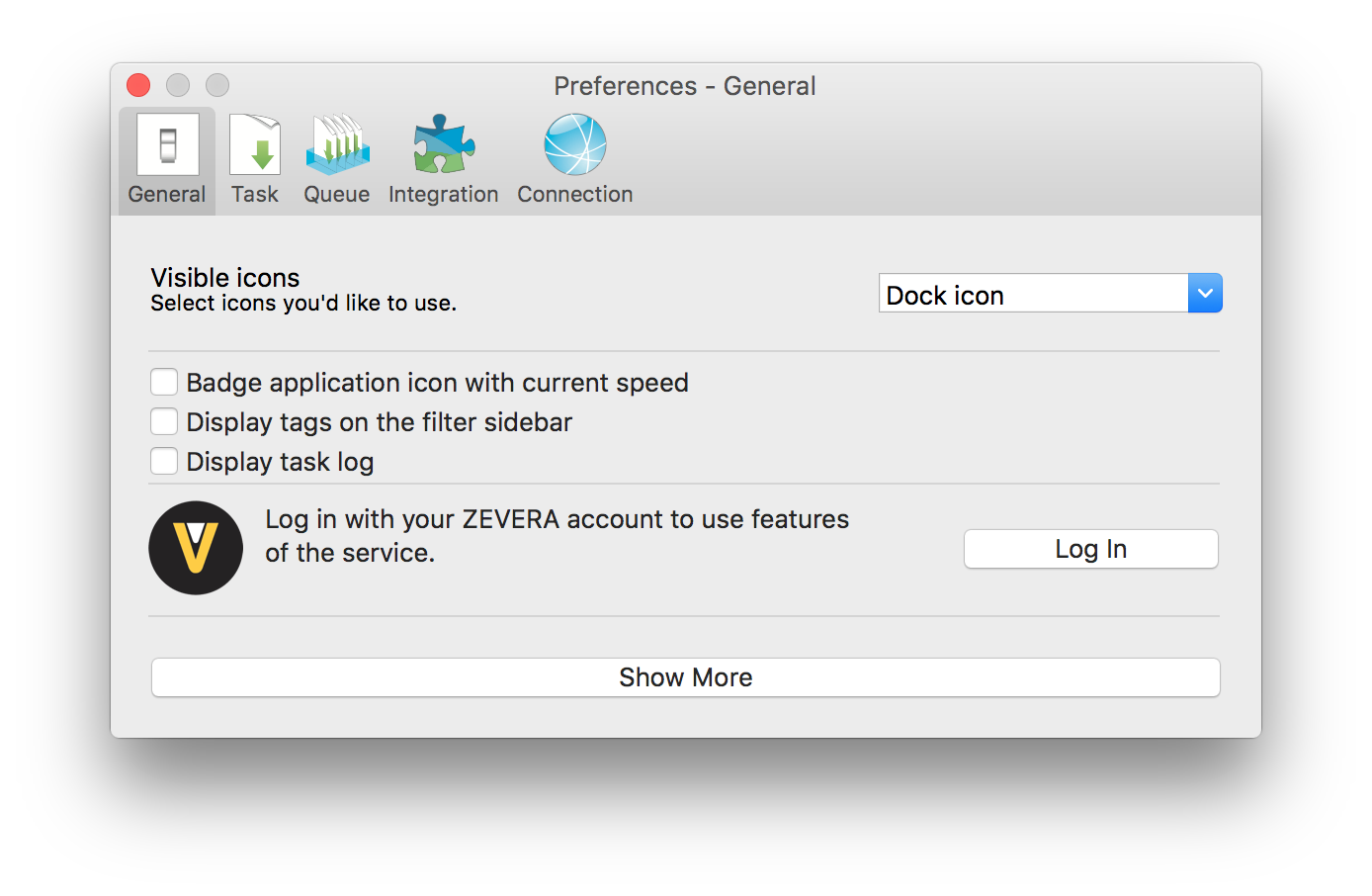 Click the button and enter your account credentials. Then click OK to chain the application with your Zevera account. Your account information will become available to the left of the Log Out button after successful login.
Usage
Integration with Zevera is absolutely transparent. In order to download a file from a popular file host service such as uploaded.net just drag and drop a link onto Progressive Downloader Dock icon or its main window.