Prerequisites
Make sure you have the most recent version installed. You can always find the latest version in the version archive. Install the development version instead of stable if available to make new features look natively to your countrymen before release.
Default language of OS X must be set to the target language i.e. if you wish to provide localization in French, Français must be in top of the language list before you go on.
When your language have several dialects (Europian and Brazil Portuguese, for example), insure you have only one dialect in the list of preferred languages before launching the application.
Done with the points above? Launch Progressive Downloader and select "Localize Me!" from the "Help" menu.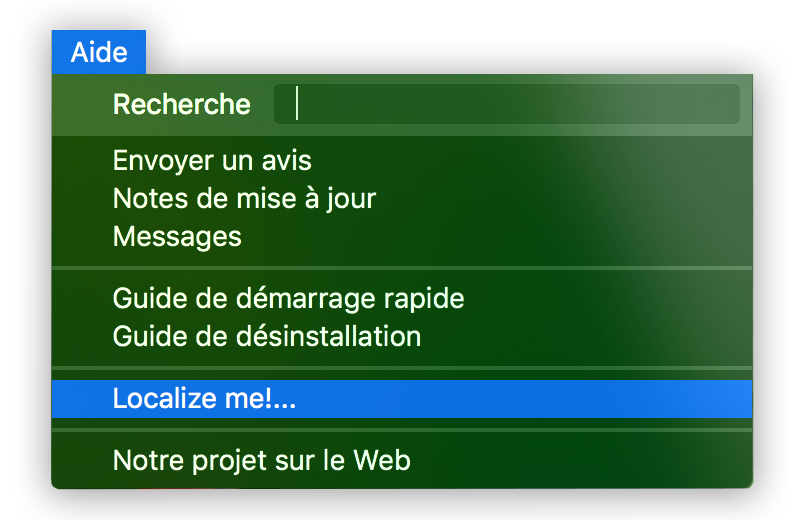 Localization
Localization process is very smooth and simple. Select a key from the list, read English localization to write your own version into the local language localization field and click Submit to send it to the developer. Repeat the steps as many times as you can and restart Progressive Downloader to see the result of your work.
If you feel you want to be among the other people who helped the project and deserve to be mentioned, don't hesitate and write me about your work and UID.